Art imitating art imitating art: I shot these at the press preview for
BRITISH DESIGN 1948-2012
at the V&A. If you can imagine, it's this massive exhibition, and I had entered into a dark time warp of Mary Quant mannequins, original David Bailey photos of Mick Jagger, and there's this screening, in the darkness, of a scene from Antonini's Blow Up. And my heart nearly stopped because I remember as a young girl having such a crush on David Hemmings, who played a photographer that (I later learned) was modelled after David Bailey. And this great iconic music from the period is playing, and I was mesmerised, watching this scene.. it's just so blatantly sexual. And as I started shooting - because it is SUCH a treat, as a photographer, to be allowed to shoot inside a museum - and another press photographer saw me shooting, so he starts shooting too... here we are, shooting still photography of movement, but it's not live, it's frozen in time, but we're still trying to catch action.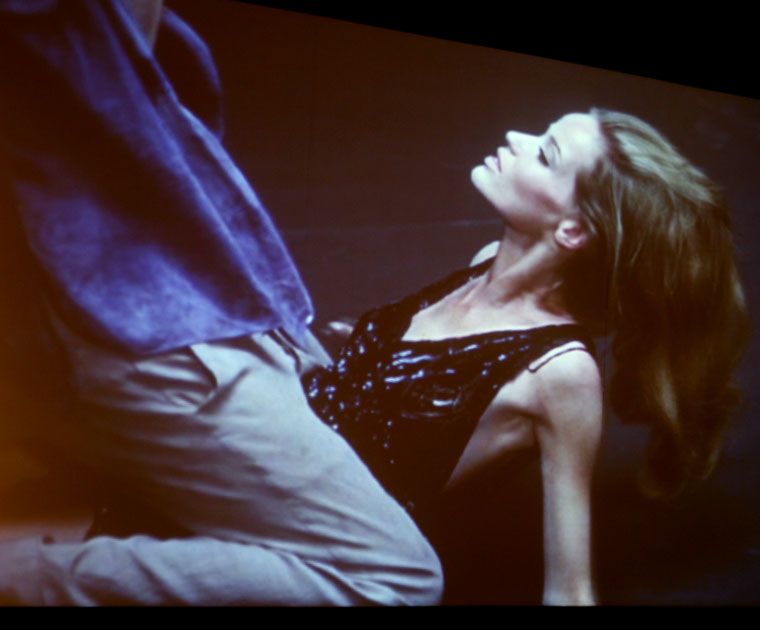 I remember David Hemmings from Camelot. We had gone into NYC on a school trip, Derrick Johnston - the cutest boy in the school - had just confessed his love for me and all the kids were teasing us about it on the bus. That was my absolute romantic, coming of age film. Everyone loved Lancelot (Franco Nero) and yes, he was cute - and the prototype for all my future romances in NY with cute French boys - but I was equally drawn to Arthur, Richard Harris. The English man, with his wit and wisdom and, well, Englishness. And then, about halfway through the film, who should appear but this sprite. This bad boy. MORDRED. Played by David Hemmings, with his cute little goatee and that blonde hair.. I mean, this guy was trouble with a capital T, and he only had a few lines in the whole film, but I was totally intrigued.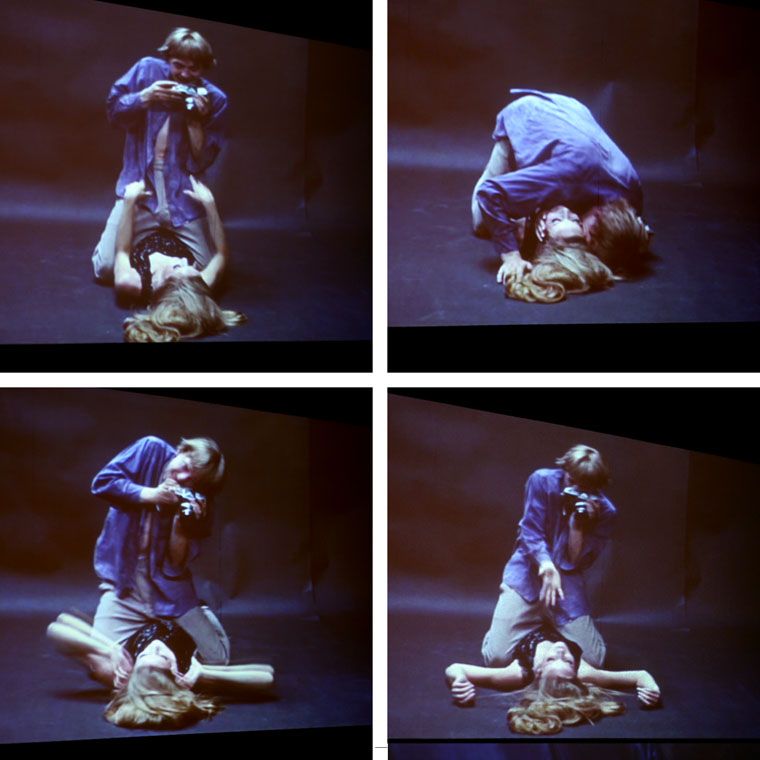 Of course, when Blow Up came out, I doubt it even played in our local suburban cinema. I don't even know how I knew about it - God knows, I was way too young to be able to see it. I must have devoured magazine or newspaper articles. I was fascinated with the idea of a mystery developing - literally developing - from a blow-up of an image that the David Hemmings/Bailey character caught in a London park. Hampstead Health, I'm pretty sure it was. And so I've whiled away a good hour or so, blowing up these stills, and musing on the concept of bad boys.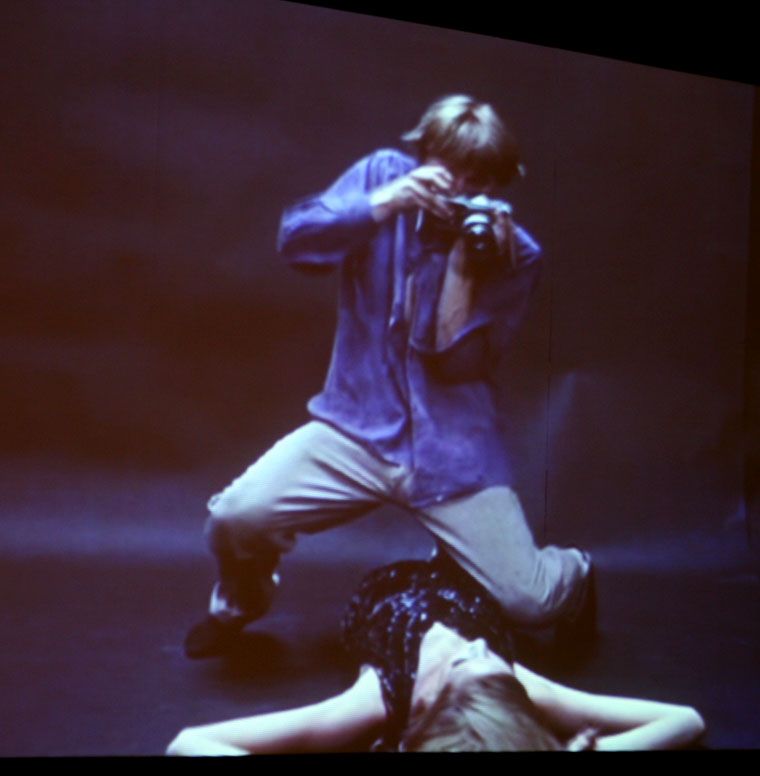 'I only went out with bad boys in college,' my friend Margaret said recently, 'and then, when I was ready to settle down, I got in touch with the good guy, who had always loved me.' I, on the other hand, married the one bad boy I knew - and wouldn't you know it, he calmed down. But it does seem that, as men go, they do fall into one or the other category. I mean, as women, we can have a phase where we're trying our best to be bad, so boys will like us, while inside, we're secretly good. But bad boys don't seem to operate that way. They're bad just because they feel like it. And they don't care whether we like them or not, which, I suppose, is why we do.
Images blown up by me, courtesy of Antonini's Blow Up: showing at the
Victoria and Albert Museum
until August.