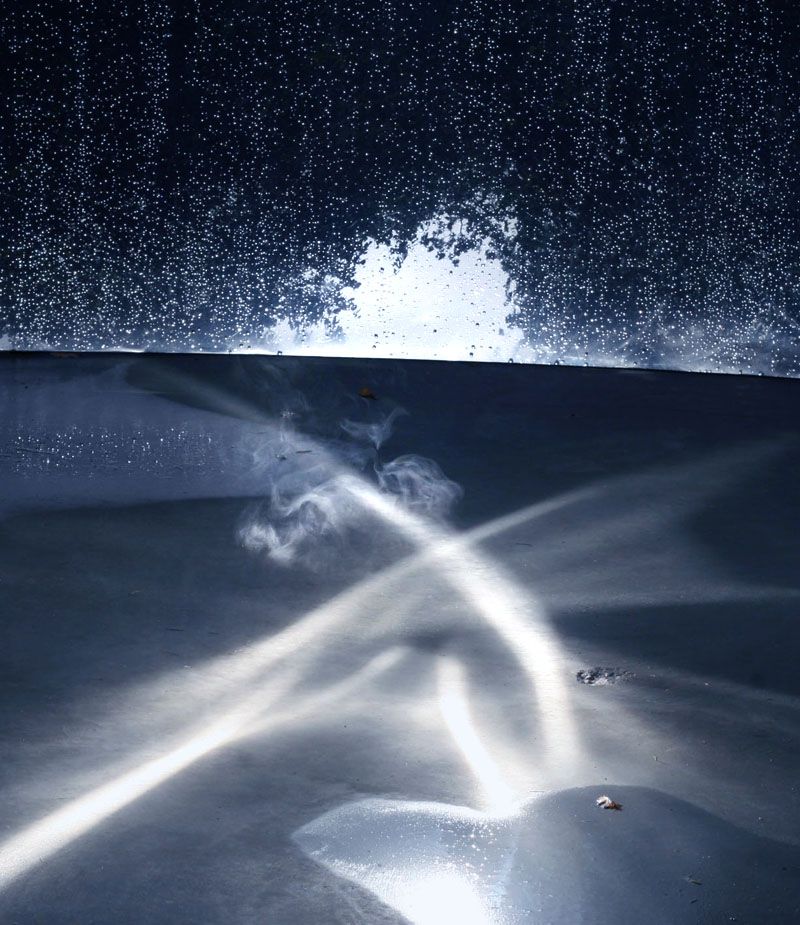 First: this is a real photo. I know, because I took it.
I haven't doctored anything, apart from making the colour more blue, and you'll see the original, below. But first, a story. (There's always a story).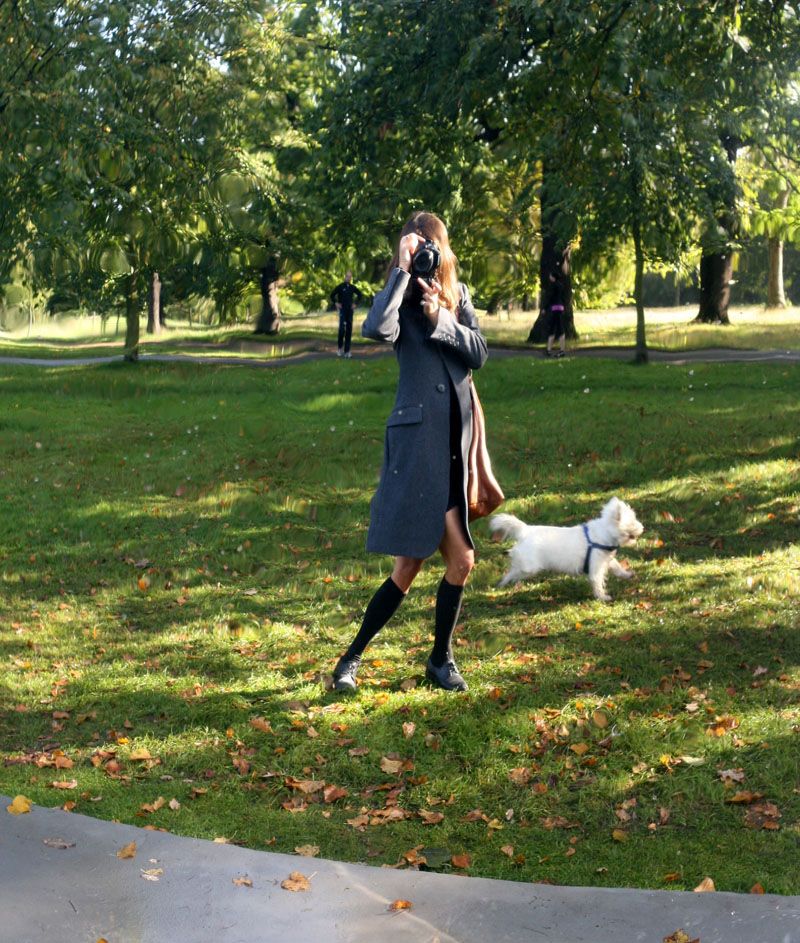 It was October 2010, and I was still doing street style, and I was doing a shoot with my husband in Hyde Park. We stumbled upon these strange creatures in the park: surreal mirrored surfaces, by one of our favourite artists, Anish Kapoor. And then, lo and behold, there he was! There was a crew filming a documentary, and he was talking, and I was shooting, and then my husband noticed something that no one else did, including the crew.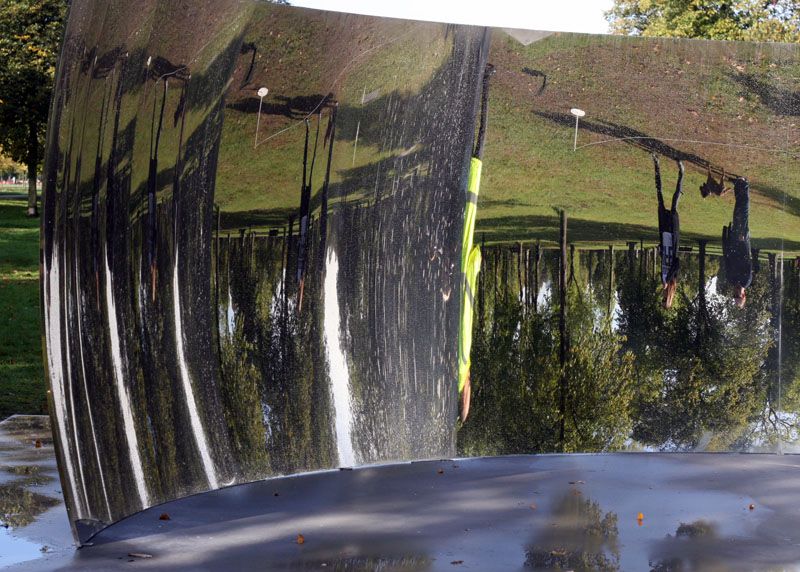 It had rained, you see, and then the sun came out, and the reflection was creating steam rising, reflecting and hitting the light just so: it almost looked like a fire was starting: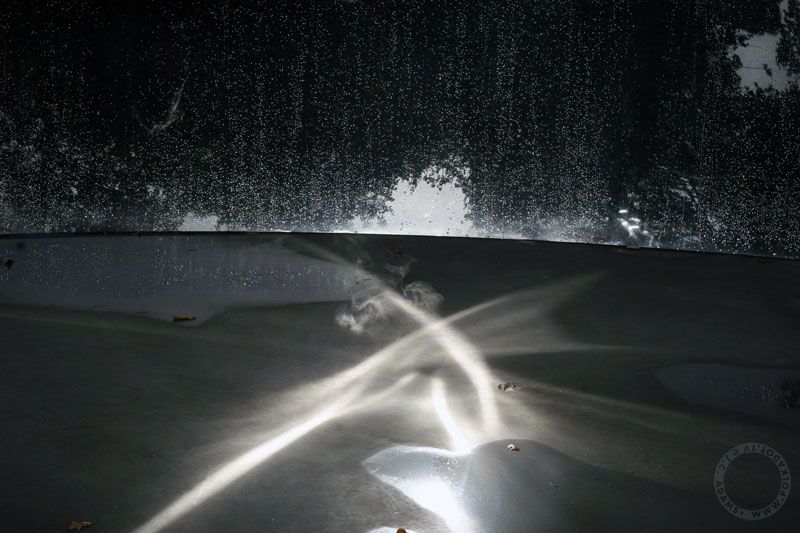 So we told Anish what was happening, and he was so delighted he started explaining it for the cameras. And I snapped away, and later, when I sent it to Sandy, on a producer at Furnace Television, who were making the show, he sent a lovely thank you, except he explained that, uh, that wasn't Anish Kapoor, the artist who had made the giant sculptures, but rather, Professor Jim Al-Khalili. A delightful man, who made the most amazing show ('
everything + nothing
') for the BBC, and then, who was asked to describe the significance of the recent news, that the Higgs Boson particle - the 'God particle' really does exist.
And actually, because I don't know quite what I'm talking about - but I really want to learn - you're better off clicking
here, on the BBC site
, to hear him say it better himself.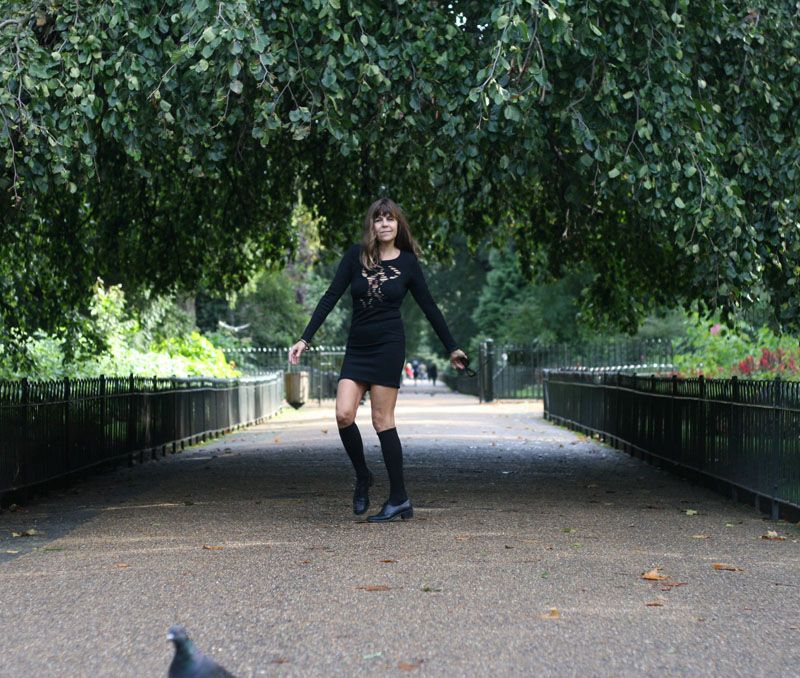 I remember, several years ago, during one of my many visits for tea with my friend Dennis, a lovely widower in his 80s - a good friend and neighbour of Major Bobby, who we lost last winter - and he was talking about Cern. So when we were watching the news and seeing the Professor Higgs - who reminds me so much of Dennis - I had to call him, and see what he thought.
'Well, it's all very exciting,' he said, 'but it's not really my area. I'm not an electro physicist.'
'But you're the closest to an electro physicist that I know, hence my calling.'
He giggled.
(Actually, Dennis - Dr. Dennis McMullan - only invented the electron microscope. Actually - I discovered that once when, curious what his area was, I googled him. And then the next time I saw him I asked him about it, and he had said, in typical modest fashion, 'Actually, it was my mentor (at Cambridge) who built it, but, ah, you see, he couldn't get it to work.'
So his graduate student figured it out.)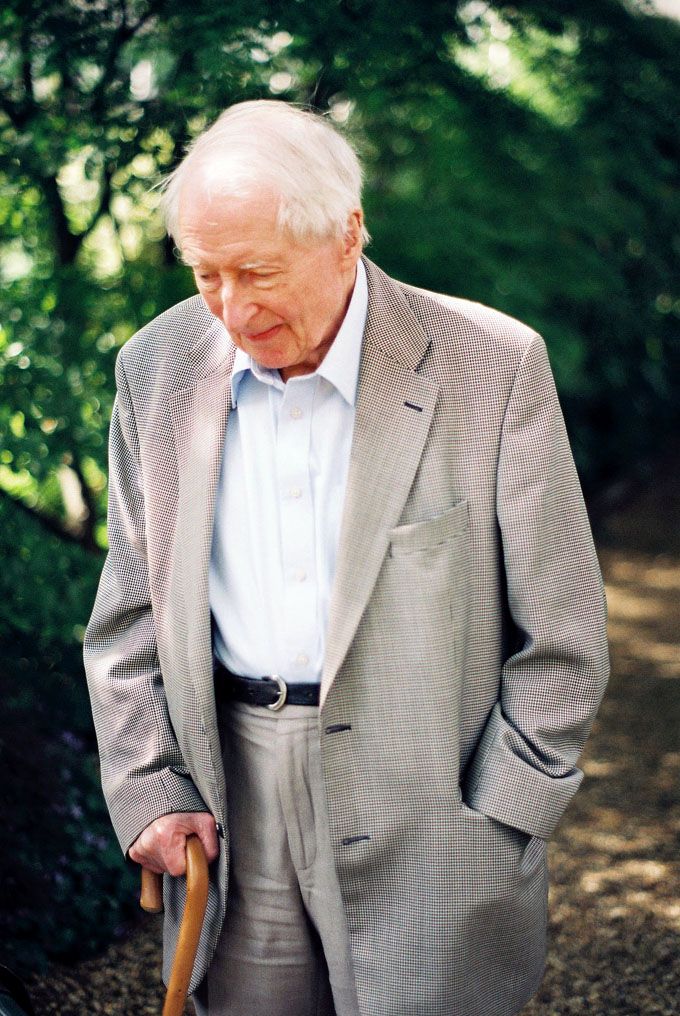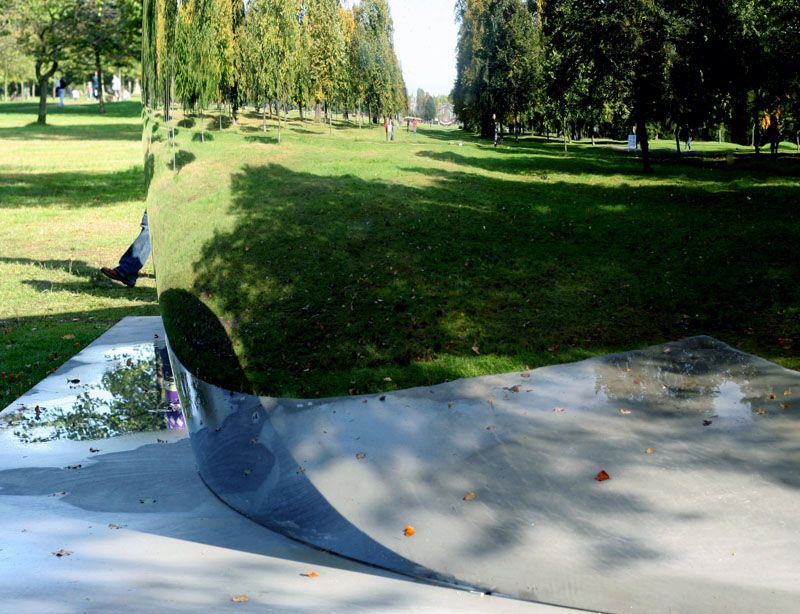 And what fascinates me is - there is no way of measuring how many lives have been saved as a result of a professor and his student creating an electron microscope in Cambridge, all those years ago. In recent years, it might well have been test results using that same microscope that helped care for his wife before she died, or help him with his health now.
And as I saw a scientist explain on TV that night - it might have even been Professor Al-Khalili - look at how we can watch television now, how we can use satellites and the internet, and all because of the discovery of the particle known as the electron - something that they weren't quite sure what use there was for.
So this Higgs Boson particle: we have no idea how this will change the future. All I know is, Federer just won at Wimbledon, and the sun's come out, and how can any of this be a bad thing.
My dad - an avid tennis player, and professor of early childhood science education, author of books like Teaching Science Through Discovery - would love this. Whenever something wonderful happened, as a girl, I'd say it was like magic, but he'd smile and say, 'no, it's science'. So when the news was announced, I just looked at his photo and we smiled. Bit of both.