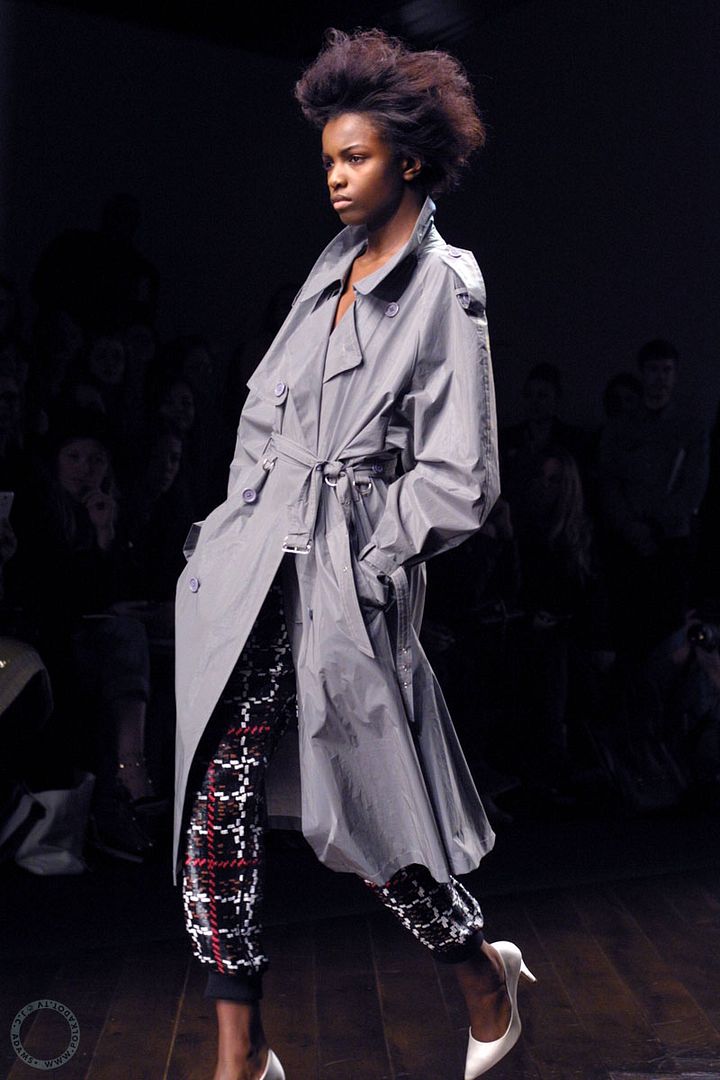 Aw, if it isn't little Leomie Anderson, at Ashish! I didn't even put the connection together until now. Another bit of serendipity, because I mentioned her in yesterday's post ('
on beauty: for lily
') - I had met her - wow, is it only two years ago? - at fashion week (
'model's own: leomie
'). I thought she was so sweet, and then we had seen her in a documentary series on the Premier Model agency, and thought, that girl is so grounded, so lovely, she's going to go far.
But still, you never know. And sometimes, just because someone decides to model for a while, then leaves the business to do something else, it doesn't mean they weren't great at it. It just means they found something that interests them more.
And yet, I've got to say, it made me happy to see she that was her. I wasn't sure, for sure, until I did a little search, and found
this
. Yup: definitely her. All grown up.